The Project
This external hard disk drive (HDD) is a high performance storage device with an exciting design elaborated in collaboration with a creative designer who worked with Alfa Romeo and BMW, among others. The new Prestigio DataRacer II is available at our partners' stores across Europe, Middle-East and Africa.
Prestigio is well known for its various series of stylish and high quality mobile storage devices. Now the first model with latest USB 3.0 technology has been launched. Prestigio DataRacer II is part of the Prestigio Racer Collection, which stands for cutting edge performance, durability and a unique look inspired by legendary racing machines.
Demades Design offers complete design solutions in Product design starting from concept development, 3D modeling and visualization through to prototyping and Manufacturing.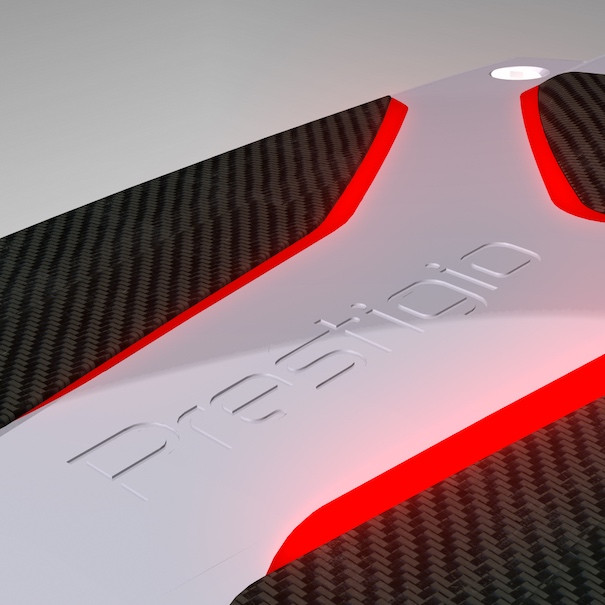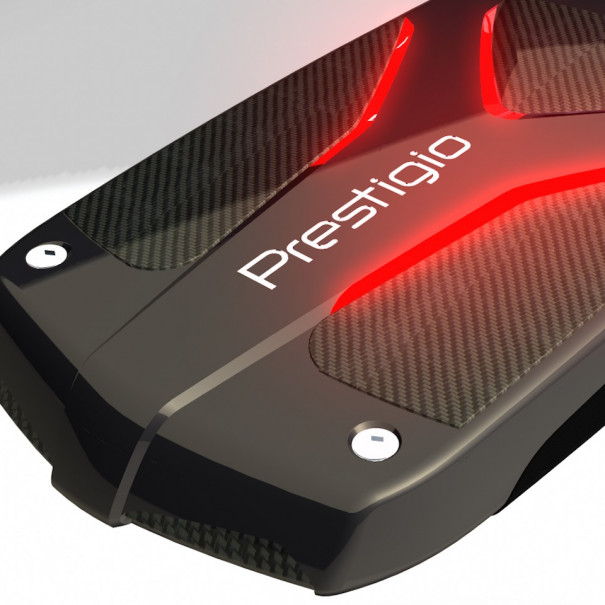 The Design
Prestigio DataRacer II offers the same specifications as the DataRacer I, but a bold, mighty design. It features a more researched look that definitely stands out, with strong lines and more carbon de- tailing. The design is surely attractive, but the advanced specs of this product are also powerful. A stylish genuine leather protective case in similar color scheme is offered with the DataRacer II.
Our aim in every project is to create unique products character- ized by their harmonious forma and dynamic lines.
In line with Prestigio's Racer Collection, the DR2's color scheme and sturdy look were inspired by famous racing cars. Demades Design, an industrial and automotive design studio, collabo- rated with Prestigio on the elaboration of an exciting and unique design for this new device.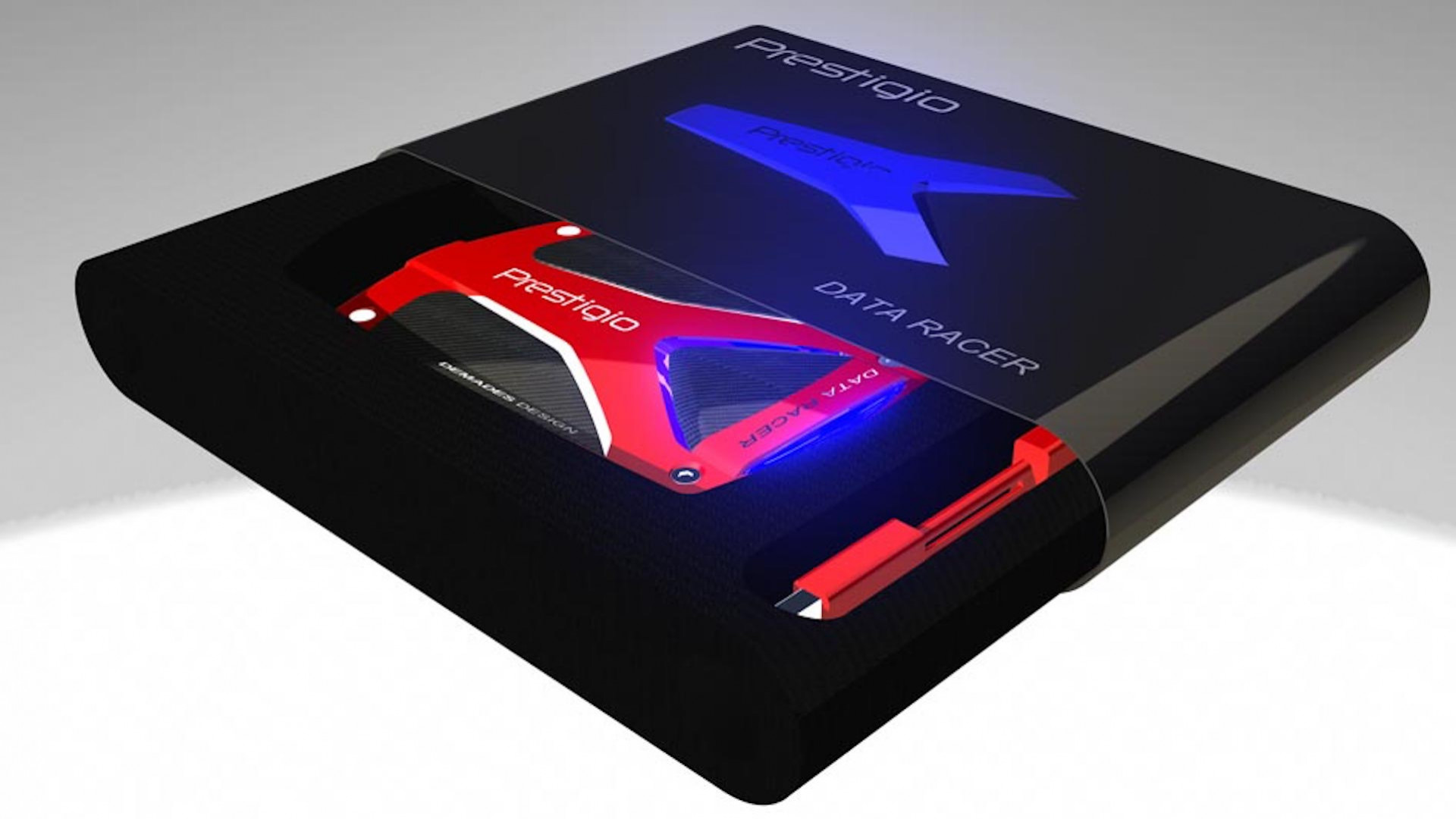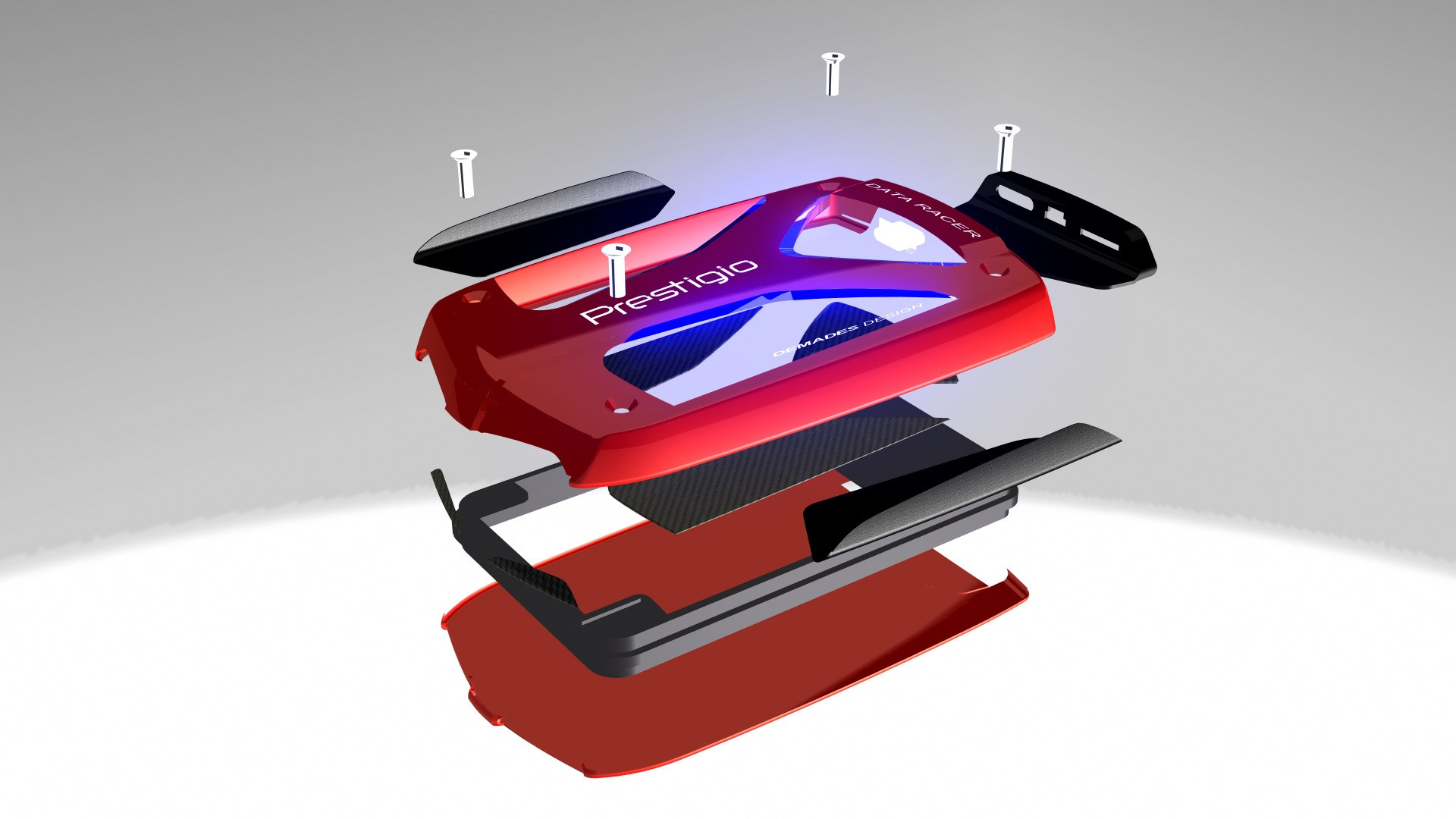 The Product
The DR2 provides an outstanding and powerful performance with its advanced specifications. This 2.5" eSATA portable HDD offers up to 500GB of space, and will spin around at an impressive 7200rpm. It features a Turbo mode which enables you to accelerate and improve data transmission by 25% compared to a regular external HDD. This device does not require a power supply, due to its USB 2.0 interface.
It is compatible with virtually any computer and supports Microsoft Windows 2000/XP/Vista, Mac OS and Linux. It also features Plug-and-Play capability to make it easy for you to install.