New Innovative Bus Stops
Very soon Cyprus will have one of the most innovative smart bus stop system in Europe. Demades Design won an open European design competition for the industrial design development of smart bus stops for Cyprus Public System.
Advanced technology information screens with visual and audio announcements, night illumination provisions for passengers on wheel chairs and special needs are some of the features of the new bus stops.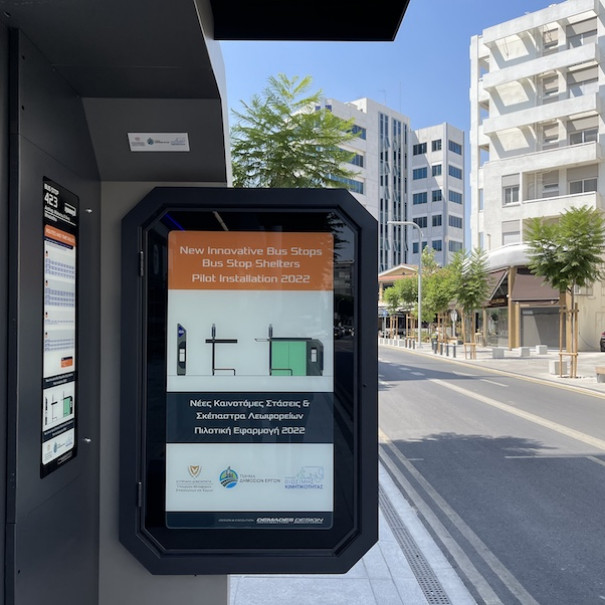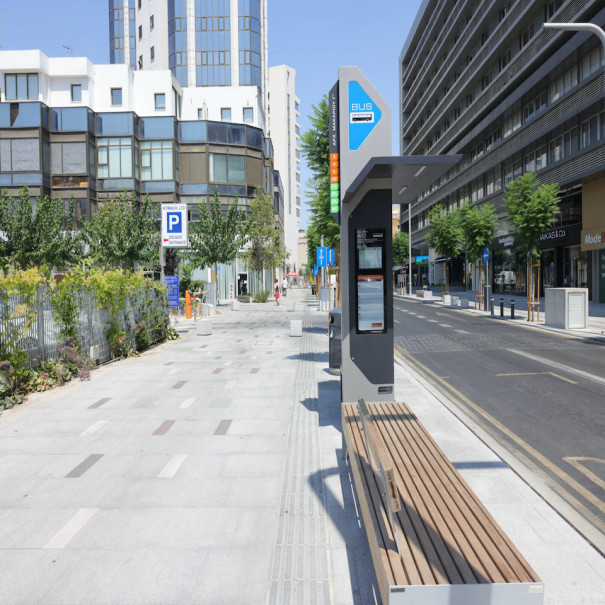 Modular & Functional Design
The modular bus stop design takes into consideration the local environmental conditions and offers visual uniformity, modularity and scalability. Powered by solar systems this project contributes to Cyprus transformation towards a green public transport system.
The modular design offers many variations according to the location of the bus stop starting from the compact smart pylon type A, type B a mid-size bus stop extending to the full bus stop type C.

Further the new system offers special versions for mountain areas and extended air-condition bus stop station with glass enclosure.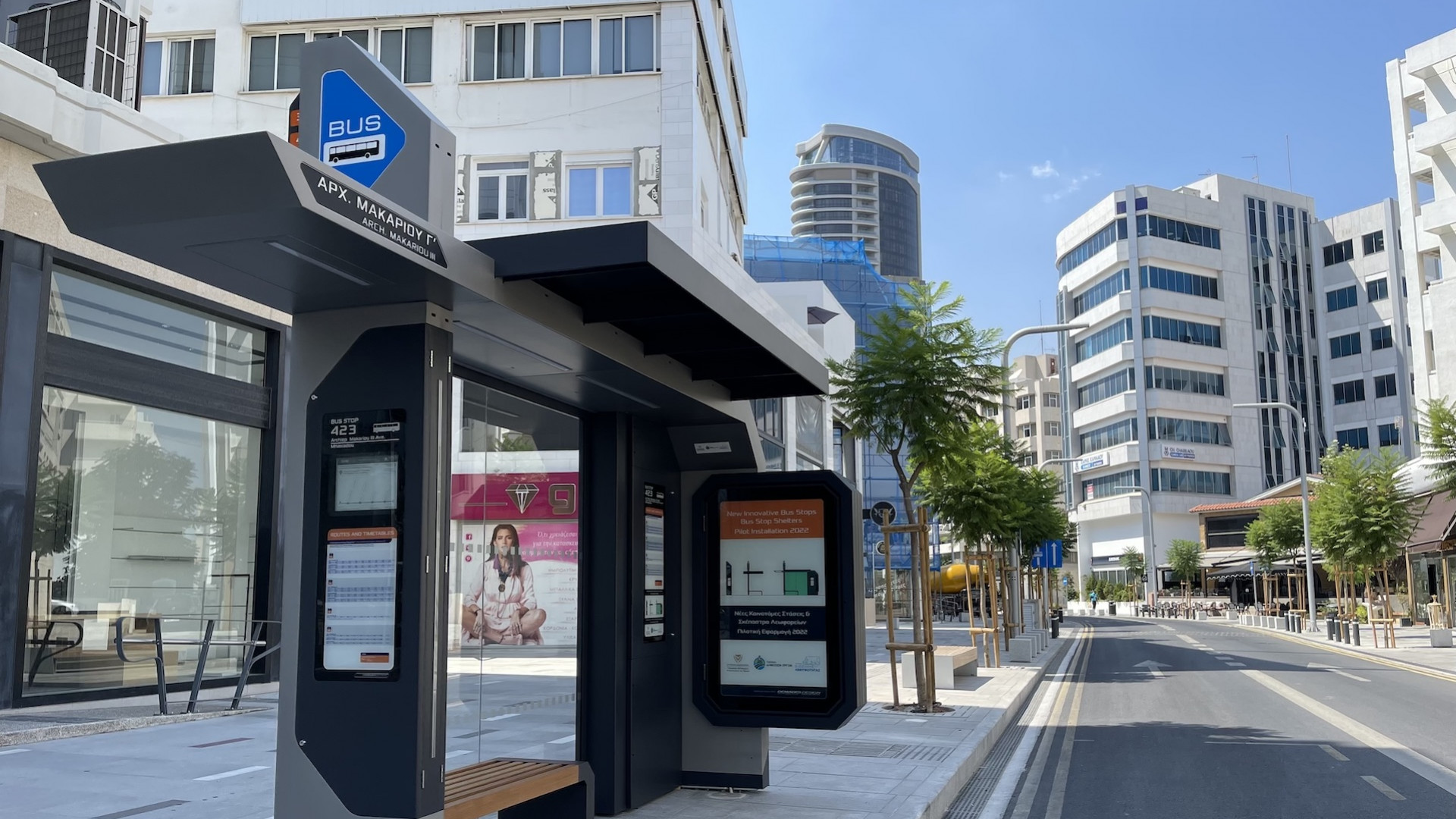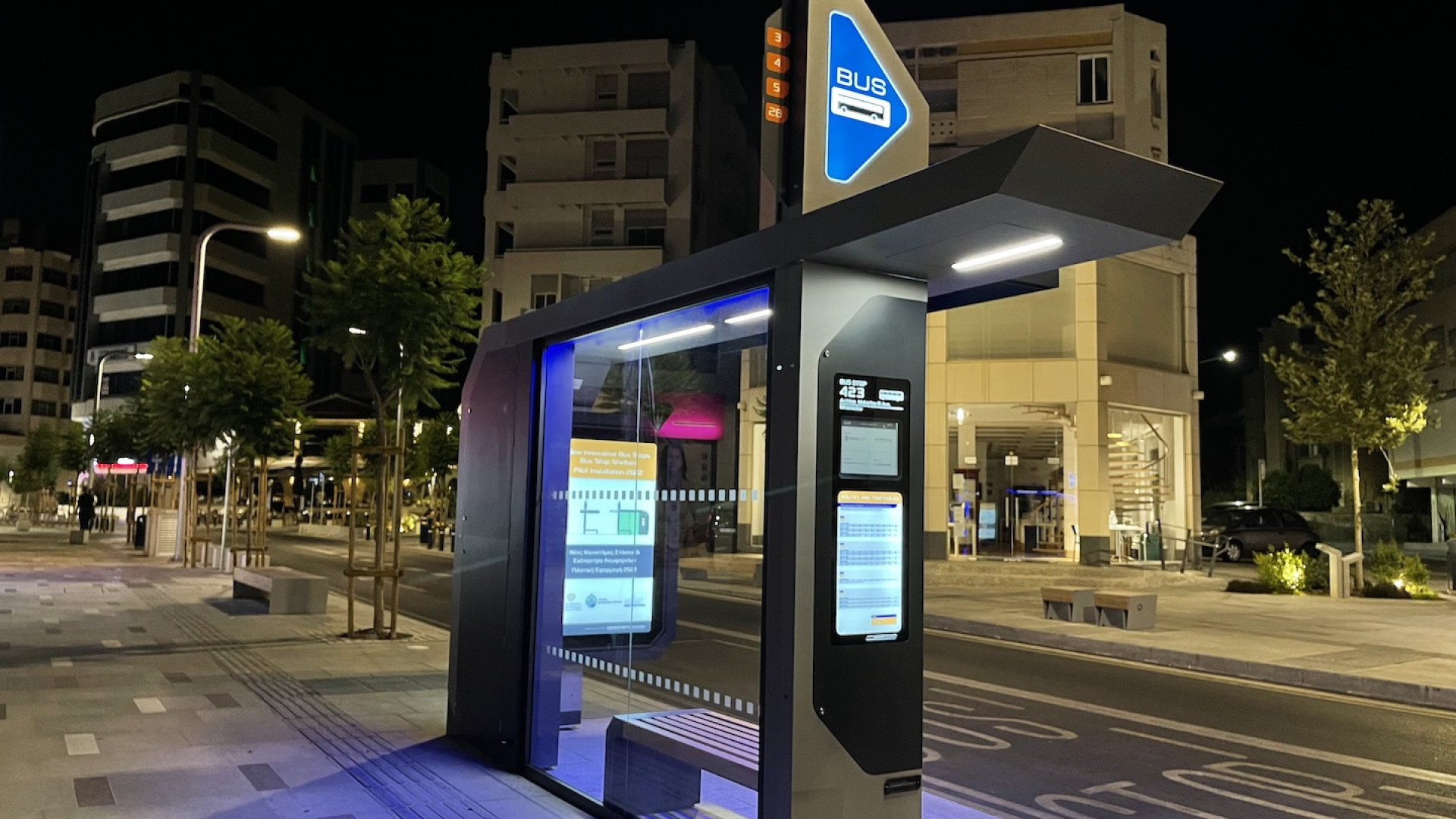 The Design
Pure and dynamic design inspired by car design and automotive architecture with a structural steel frame and light aluminum paneling envelop that houses all the electronic equipment such as screens and solar power system.
The design is characterized by two interlocking shapes the main pillar that houses the main sign and information display with L-shape that form the shelter and advertising pillar.
The materials used and finishes blend in to modern city architecture and natural wood add a work tone to the overall high tech design.
"We wanted to offer passengers similar experience in public transport than is offered today in their modern cars. Functionality and technology, this is a way to attract people towards using the public transport … passenger experience is very important for any successful automotive or transportation project"
Nicolas Demades
Chief designer