Reinventing Luxury and Refinement
Demades Design approach in the design development of prestiqious and luxury spaces is characterised by flowing design pure forms, design detailing and prescition in exectution.
The new Four Seasons Boutique invites customers to feel welcomed and a spacious interior with a relaxed architecture and discreet design elements. Soft seamless design and dynamic continuous lines form the new boutiques interior spaces.
Each corner or section of the boutique has a unique design characterizes by soft white pearl froms.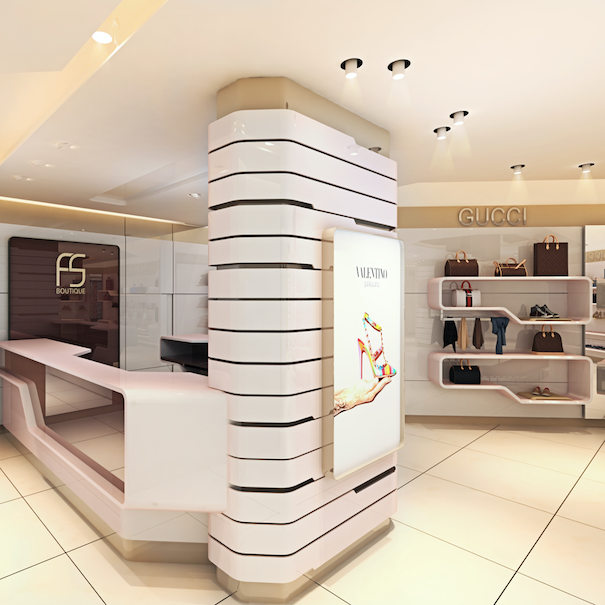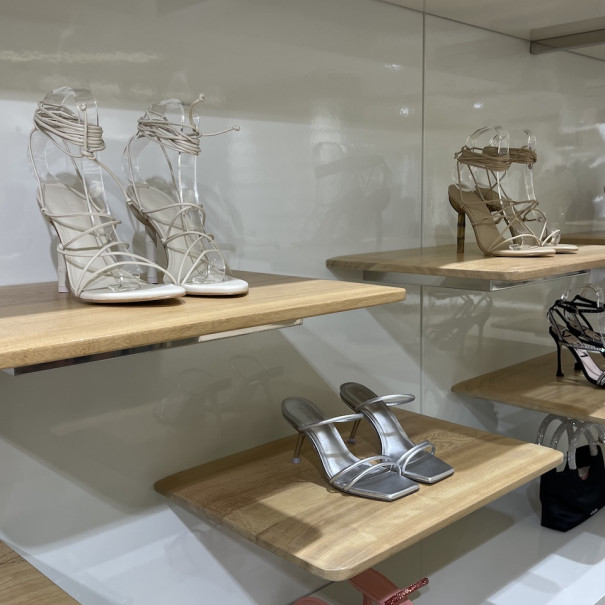 The Materials
The materials and finishes chosen the designers succeeded in reinventing luxury and refinement using new metallic finishes, polished steel and natural wood detailing that give the boutiques a modern luxury character that blends with the hotel's prestigious environment. 
The Client
Four Seasons Boutique's stunning design resulted out of the close collaboration of the hotel's management with the de- signer over a five months design and execution period match- ing best the hotels culture, vision and objectives.