ECO Friendly Charging Stations
Demades Design was commissioned to design and execute EAC New Car Charging Stations in Cyprus. The aim of Demades Design team was to create ergonomically designed charging stations, which at the same time would be 100% eco friendly.
Τhe e-charge service is offered by EAC to electric vehicle owners based in Cyprus. With this service the owners of electric vehicles will have access to safe and reliable electric vehicle charging in public places where chargers have been installed.
EAC New Charging Stations is a result of a close collaboration between Demades Design creative and technical team, with EAC marketing and public relations department.
Eight charging stations have been set up in Nicosia District, two in Limassol, one in Platres, one in Larnaca, one in Protaras, one in Paphos and one in Polis Chrysochous.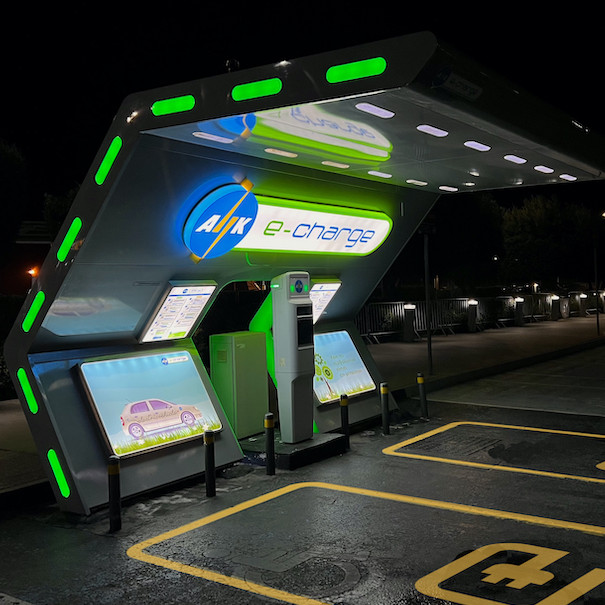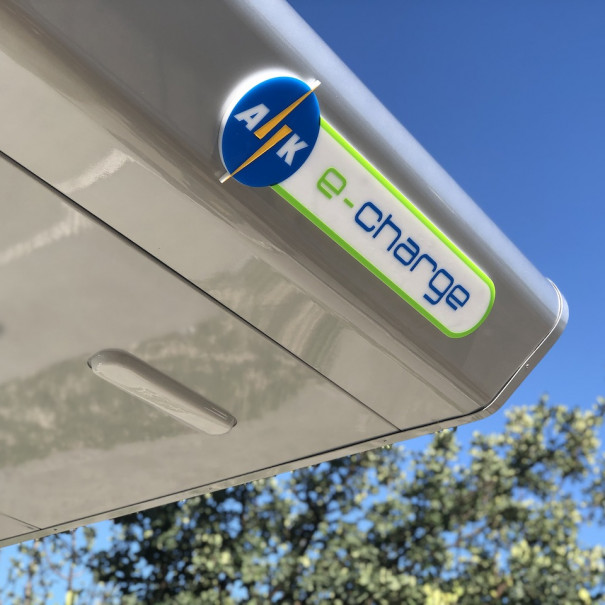 The Design
What characterizes the design of the new 'e-charge' charging station is the dynamic lines, high quality of construction and high tech feeling. Demades Design offers complete design solutions from concept to realisation.
For the purpose of this project have been used Solar Panels at the shelter of each charging station in order to provide lighting during the night and sensors for automatically enable the lighting turn on and off.
Branding
EAC extends its services by developing charging stations for electric vehicles. The name given to this charging stations will be as indicated : "e charge".
"E charge" logo is a development of the existing logo used by EAC (AHK).
Some of the characteristics of the logo ara Vibrant colours and modern typography.EAC is a predominantly blue brand, hence "e charge" logo must always have more presence in blue than green throughtout brand application. The colours that have been carefully considered for 'e charge' new logo are: Blue, Green, Yellow and White. Our main font is Radio 187.5. It is in two weights – light and boldacross all communications.
According to the EAC, the promotion of the electric vehicle will contribute to the improvement of the quality of life in towns and create new markets and services for consumers.
Lakkotrypis said that the EAC is showing the way to a better, cleaner environment by creating the necessary infrastructure for the promotion of electric vehicles.
Eight charging stations have been set up in Nicosia District, two in Limassol, one in Platres, one in Larnaca, one in Protaras, one in Paphos and one in Polis Chrysochous